CAR Avenue graduation ceremony
CAR Avenue graduation ceremony
The Nov 13, 2019 - Actualités du groupe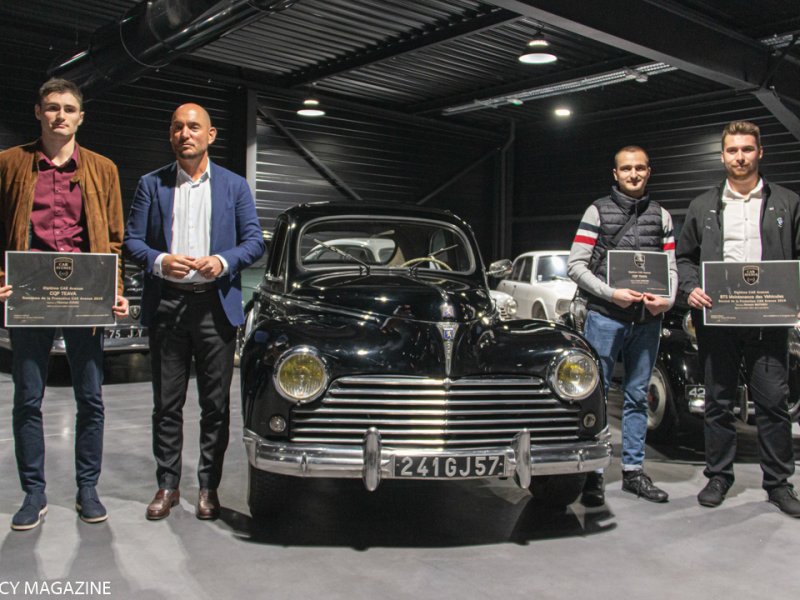 Coming from Belgium, Luxembourg and the Grand Est, our apprentice recipients met on Wednesday 13th November at the Lesmenils pole to receive from Stéphane Bailly, President of CAR Avenue Group, their diplomas. It is alongside our legendary cars that our young graduates shone.
For the past 7 years, CAR Avenue Group has chosen to honor each year its apprentices and to congratulate them for their good results. This moment of meeting is also an opportunity to value the work of our collaborators who accept to assure the mission of tutors. At CAR Avenue, the transmission of knowledge is part of the company's culture, as emphasized in his speech Stéphane Bailly "it is a pride to see several generations succeed, to see the oldest of our employees rub shoulders with the apprentices they trained several years ago and who today are in turn the new learners we welcome! "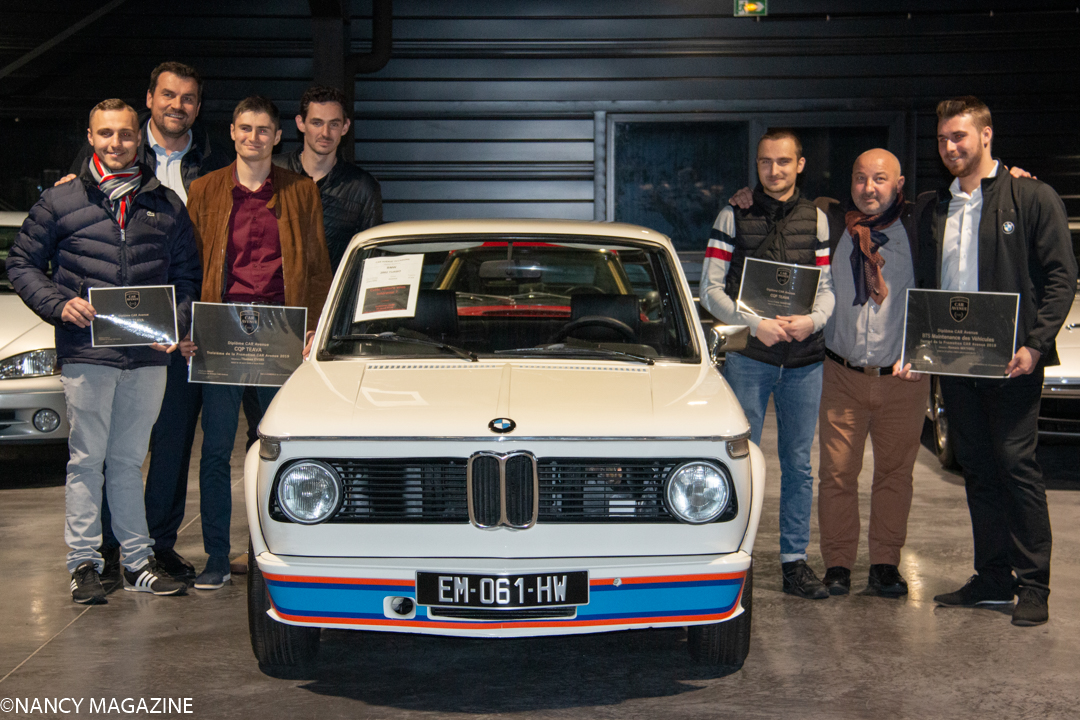 This 7th graduation ceremony is an opportunity to recall our deep commitment to the initial training of our future employees. This year again, there are 177 alternates who are in contract on all our sites and all car brands together:
86 first-year apprentices (CAP or Bac Pro or BTS, or DAP or CCP),
65 apprentices in second year (CAP or Bac Pro or BTS or DAP or CCP),
14 apprentices in third year (Bac Pro),
7 with additional mention,
5 in professionalization contracts (CQP TEAVA).

Of the 30 apprenticeship recipients, all are employed in the CAR Avenue Group or continue their training: 17 permanent contracts, 2 fixed-term contracts and 11 apprenticeship training contracts. Despite the downward trend in apprenticeship in automotive specialties, CAR Avenue has trained more apprentices this year than in previous years.
During this ceremony, the three apprentices who achieved the best results this year and their tutors were also rewarded. The academic results are taken into account but also the good manners in company and the training center.
This year's podium is composed of:
1er : apprentice Florian NAGEL, tutor Patrick KUS - PEUGEOT CAR Avenue Forbach,
2e : apprentice Romain MATHIEU, tutor Antoine HEITZ - BMW MINI CAR Avenue Terville,
3e : apprentice Thomas EVERS, tutor Sébastien FERSING - BMW CAR Avenue Sarrebourg.
Congratulations to all our apprentices, their tutors and the Human Resources Department!